So, it's been a moment but a lot has happened in the last many months. I've found myself in the middle of Kensington Market with a large, creative space and brimming with creatives all over the place. So, I've started this ongoing project called the Kensington Sessions - a weekly(ish) creative shoot with people I've met in hopes of achieving new lighting designs and art direction. Every shoot I'll post behind the scene info and tech specs, team members associated with the project, plus the vision for the project. Hope you enjoy them, if you have any feedback please send it my way through instagram: @sociophilo or through my contact page.

MODEL: AARON WILLIAMS
CAMERA: CANON 5DMK4
LENSES: Canon 135L F/2
Nikkor 85 F/1.4 1970
Nikkor 35 F/2 1970
Sigma 50Art F/1.4
LIGHTING: 2 X 250 Watt Ikea Light Pillars with HUE lights.
Canon 600RT Flash w/ 36inch Apollo Umbrella
Canon 430EXII Flash
Pocketwizard X Wireless Triggers
The goal behind the shoot was to take advantage of the red decor in our apartment and play with the contrast of deep colours.

Round 1: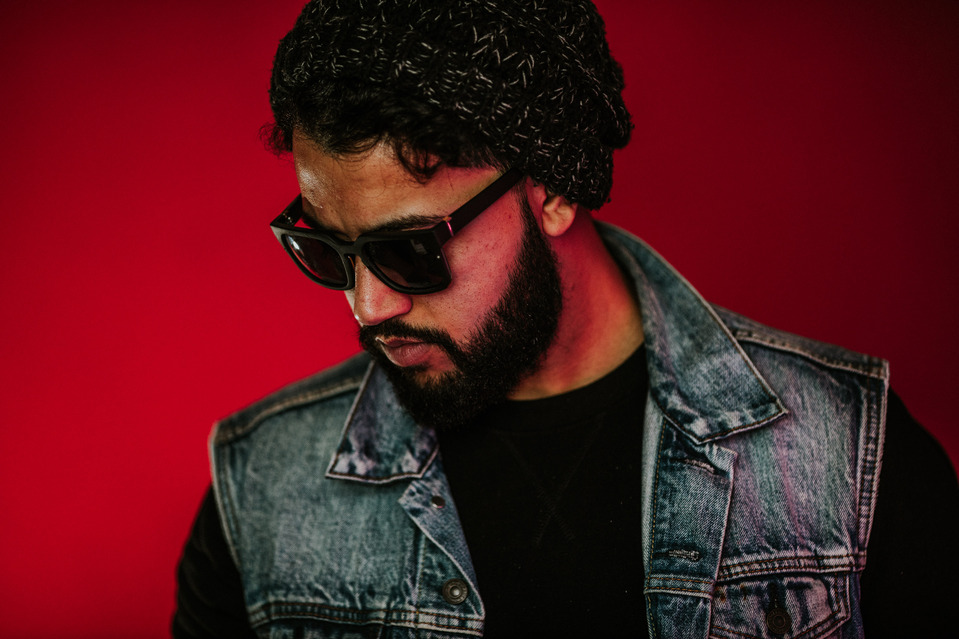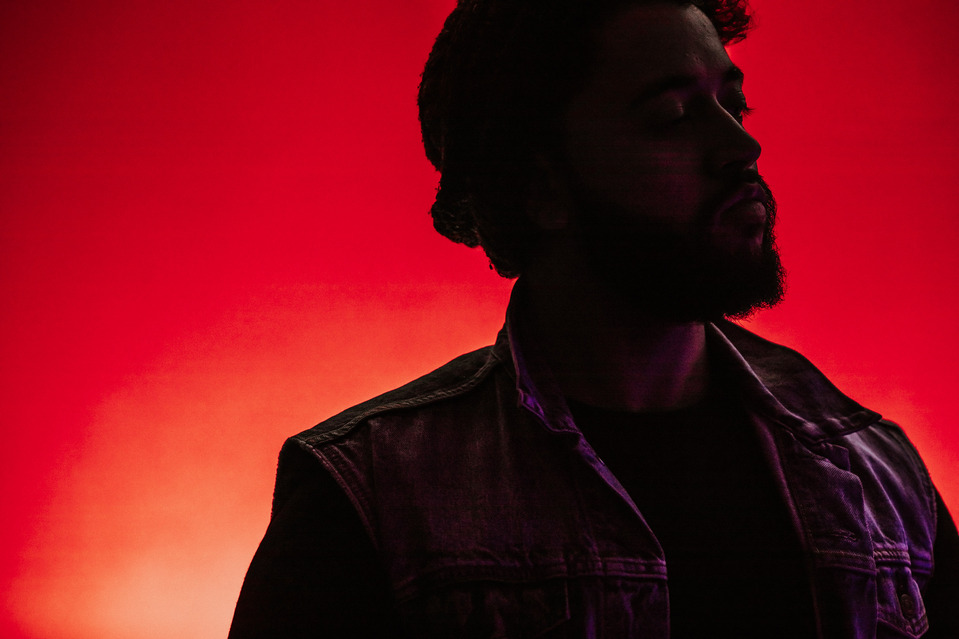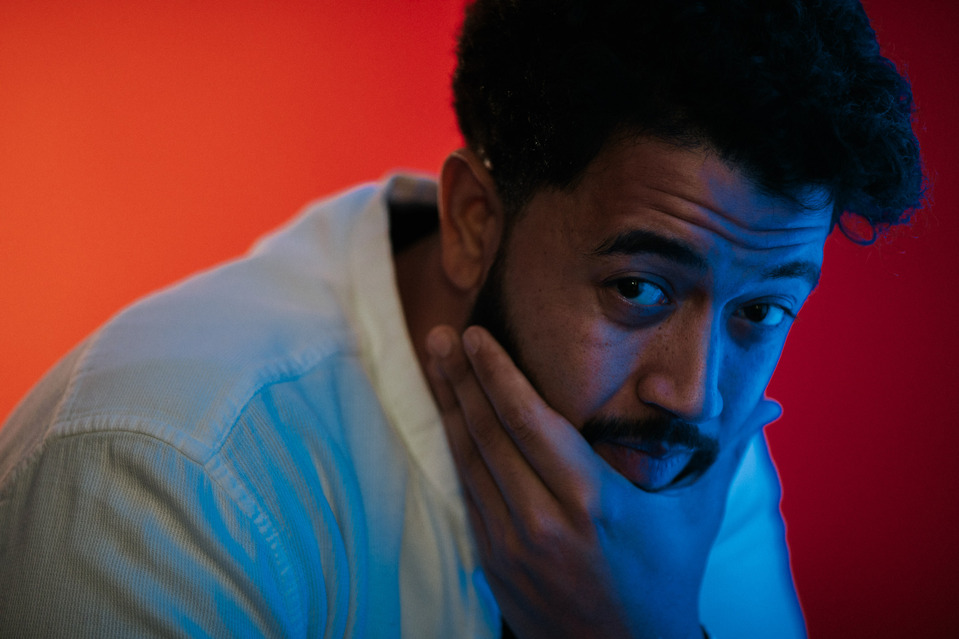 The shoot begins with a little bit of on the nose lighting. Standard top left umbrella provided the key light and a smaller 430EXII lit the wall behind Aaron, creating a typical 3D look. It served as the base for which to build the more dramatic lighting looks that follow.
Round 2: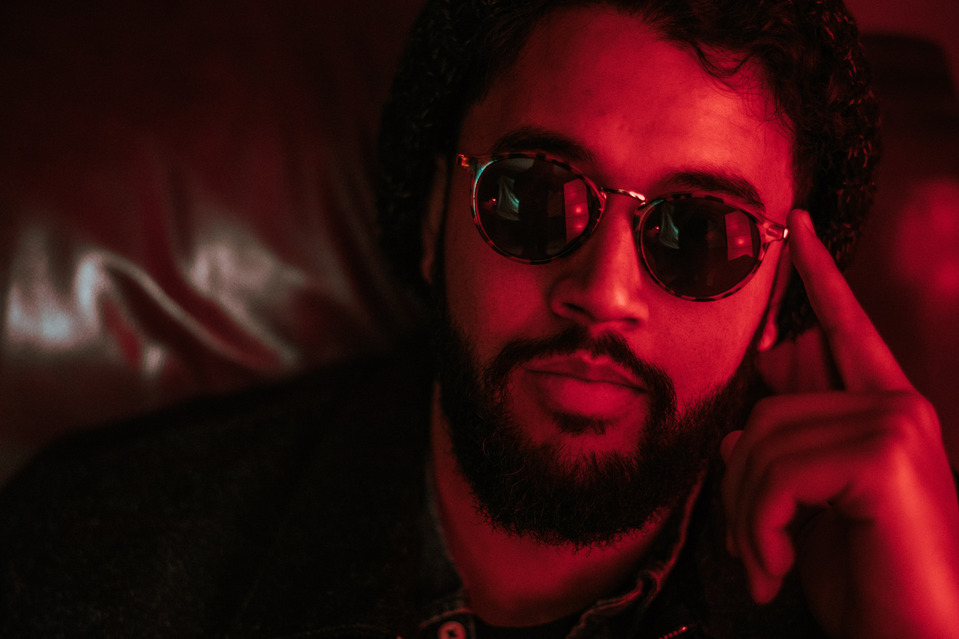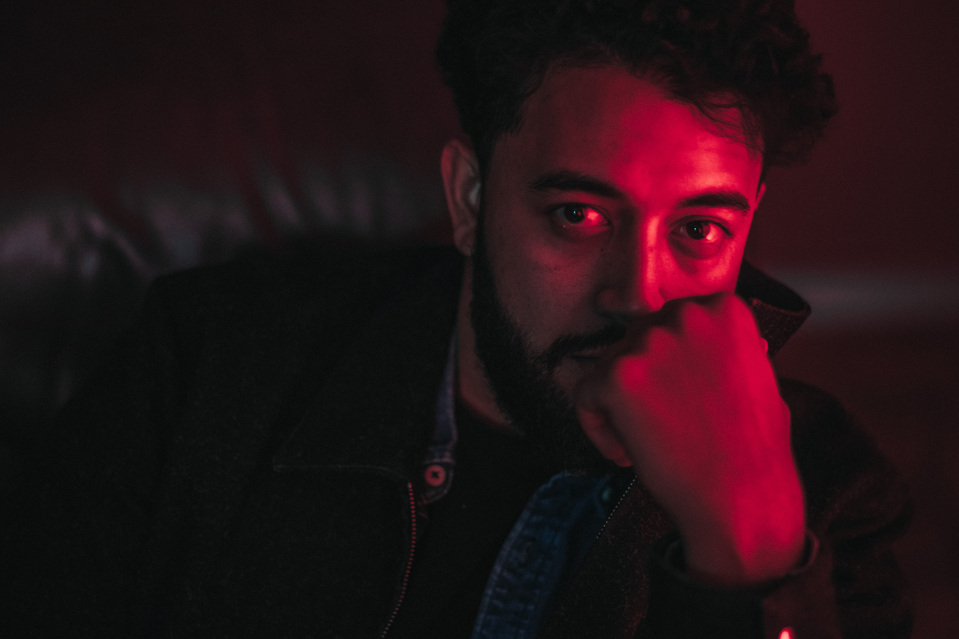 Hoping that the red leather chair would add to the motif, we tried a few shots out without the external flashes as key lights, and moved to draw on the hue lights more. In order to accommodate the relative weakness of the lights, I had to bump the ISO to 3200 which performs near flawlessly on the Canon 5D4.
Round 3:
By embracing the motivated light source, we were able to the core vision of the project much more closely. Also, when shooting in red light you can convert the photos to black and white for very high contrast and deep blacks with great skin tones.
The rest of the shoot is below. It was difficult to shoot with these type of LEDs, as there is slight strobing and they are severely under powered when working with other light sources (like strobes or daylight). The heroes of this shoot were Aaron for really falling into the shoot and embracing the colour contrasts and my new set of Nikkor Cinema lenses made by RP Lenses for their wide aperture and tack sharp optics.
Next session is with Liz Kostic. Feel free to share it on Facebook, or leave a comment below!

Peace and Love
Sandro